Buy with the best in Flagstaff.
Buying a home is more than just finding the right property. You need an expert who understands the market and the unique challenges it faces. We have the strategies, resources, and tools to guide you from start to finish, seamlessly.
Property
Search
GO-IT-ALONE
Flipping through pictures of possible homes might not be so bad, but researching local trends, market values and other vital info can be daunting.
BUYING WITH US
A curated shopping experience with recommendations specifically tailored to meet or excess your expectations.
Time
Commitment
GO-IT-ALONE
Spend hundreds of hours online searching for potential properties.
BUYING WITH US
Curated house-hunting process & only invest your attention in properties that actually meet your requirements.
Industry
Experience
GO-IT-ALONE
Rely only on your own knowledge of the market & invest significant time in gathering information from all over.
BUYING WITH US
Work with an agent who has knowledge and remarkable experience in the local market, with countless awards, thousands of transactions, & decades of experience.
Local
Experience
GO-IT-ALONE
Unless you have some sort of insider knowledge, or crystal ball, you're not gonna know as much as you should about certain neighborhoods. To learn these things, you're gonna have to do some internetting, hop on Yelp or ask around a bit.
BUYING WITH US
With years of experience under my belt, I'm a true local expert. I can tell you all about the school districts, zoning codes, and where to find everything from the hottest coffee to the coldest ice cream.
Negotiation
Experience
GO-IT-ALONE
Even if you're a skilled poker player and have a black-belt in negotiation, it's still important to do your research. You'll be working directly with the Selling Agent & trust that you're not being taken advantage of throughout negotiations & closing.
BUYING WITH US
Thanks to our vast knowledge of market conditions and comp sales, I'll be able to help you drum up a competitive offer at the best possible price. I'll fight to protect your interests.
How to buy like a pro!
If you're in the market for a new home, check out these 11 tips on how to find the best possible real estate deals in your area.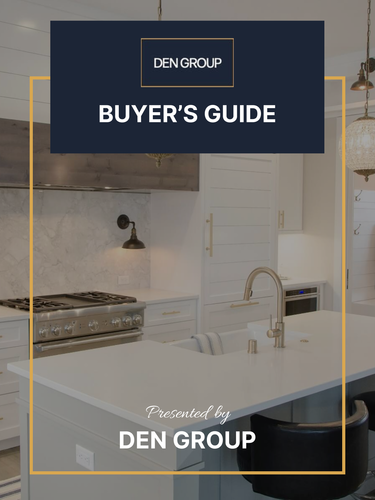 how to buy like a pro
Free Buyer's Guide
Comprehensive Real Estate
Buyer's Guide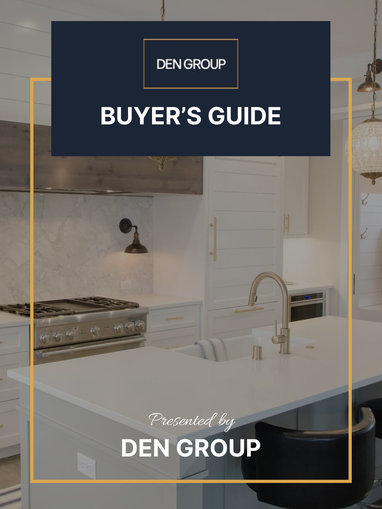 how to buy like a pro
Free Buyer's Guide
Comprehensive Real Estate
Buyer's Guide
We Love Our Clients
"Weston was amazing! He always answers any questions so fast. He worked so hard for us to get our beautiful home! I highly recommend him! Thank you for all you did Wes!!"
"Weston is the best agent! 6 stars out of five. He is very professional, knowledgeable, efficient and easy to communicate with. My property was sold and closed within one month after I meet him. He has taken care of everything of the selling, including preparing, listing the home, finding buyer, negotiating, and every other details. He is the best agent you can imagine!"
"Weston invested a huge amount of time, energy, and effort into helping me find my perfect Northern Arizona home. His keen knowledge of the area, market dynamics, and desirable locations gave me a sense of confidence that I was on track with my decisions. Weston is patient, diligent, communicative and tenacious! I could not imagine having a better adviser and realtor, and expect to work with him in the future. Best in the business!"
"I am a first time homeowner. I was extremely nervous and Weston walked me through every part of the whole process. He showed me the property on a Saturday, put in the offer on Sunday and texted me Monday morning that it was mine. Ridiculously easy. He was always available anytime I had a question while closing and I so appreciated that. I thought buying a home was going to be a nightmare, but it was one of the easiest experiences I've ever had with anything in my life."
"Wes made our home buying experience so smooth! He was knowledgeable, prompt, and friendly. Wes was patient with us and always listened to our home buying goals and he gave his honest straight forward advice which was very helpful. I highly recommend him."
"Weston has been essential to my purchase in Williams, AZ and my investment project in the area! All the agents I contacted previously did not want to help me because I was buying from abroad. He has done everything possible to help me in this process and I will always be very grateful to him! Fully recommended for any type of transaction and for any type of seller, local or foreign!"
"Weston was a delight to work with. He was hands-on through the entire purchase process and followed through with every detail. I would definitely use him for any real estate transactions in the future and would recommend him to anyone in need of a knowledgeable agent."
"Weston did a great job getting our family into our new home exactly where we want to be. All of his service was done remotely and he provided excellent video tours of many homes in a short period of time. If there was a particular concern about a house, he let us know right away so there were no surprises. He is also great at explaining the process and the market to us inexperienced buyers. We were lucky to find a hard working and honest realtor on our first try in a very tight market."